<![if !vml]>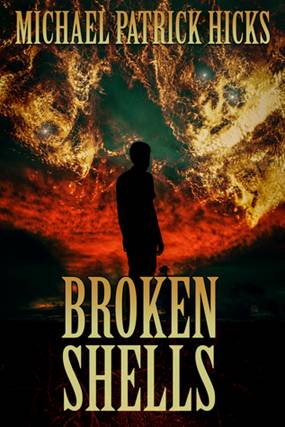 <![endif]>
<![if !vml]>

<![endif]>
This was my first Michael Patrick Hicks novella and it damn sure won't be my last.
I had zero expectations going in--I had no idea what "subterranean horror" even meant, no clue what the story was going to be about, or which sub-genre it'd be. "Horror," I figured out from the "A Subterranean Horror Novella."
I'm not typically a fan of creature-based horror unless it's in a movie or TV show because I usually feel it's much better visually than imaginatively, but that wasn't the case with Broken Shells. I didn't need to see the creatures; the descriptions took care of that. Great, gross, creepy descriptions all done to near-perfection.
The Poe-esque back story was a real delight, too. Despair, redemption, fear--all there.
I find myself drawn to the novella lately and this one was just right. No extraneous garbage that detracted from the story, no subplots just for the sake of adding a few pages, just solid creepy fun.