<![if !vml]>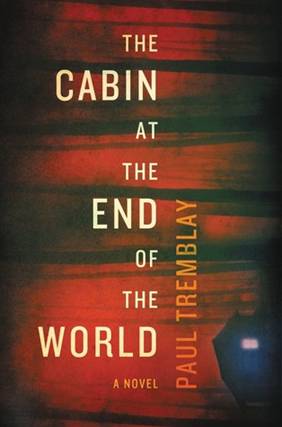 <![endif]>
†<![if !vml]>

<![endif]>
I have been reading a few pages of this book for a week here and there, but yesterday afternoon at around page 30 it grabbed me and didnít let go until I finished it around 3:00 a.m. this morning.
It was absolutely phenomenal. Iíve seen comparisons to Stephen Kingís Misery, Jack Ketchumís The Girl Next Door, and Ruth Wareís In A Dark, Dark Wood and to those comparisons, I say ďbaloney.Ē
The Cabin at the End of the World stands alone as one of the most gripping, suspenseful, and emotionally-charged novels Iíve read in quite a while. Characterizations were all spot-on, the plot twists and surprises were startling, the tone was steady without being contrived, and the story, told from different charactersí points of view, was as unique as it was terrifying.
Itís not a spoiler to tell you that yes, itís a home invasion tale. Itís also a thriller. Itís also a thought-provoking theological mystery. And to add to all of that, itís also a story of family.
Iím no stranger to Paul Tremblayís work and with no reservations, The Cabin at the End of the World is his finest to date. The dude just keeps getting better.
The lone problem I had with this book was the forced inclusion of every politically-correct stereotype you can possibly imagine with the exception of a Brazilian transvestite named Shorty who was a used-car salesman next to a Korean nail salon above a bakery owned by two lesbians who refused to bake wedding cakes for white asexual homophobes with platted hair.
But please donít let that little bit of humor throw you off the bookóyeah, it does its level best to be all-inclusive, but itís still a scary ride.